C'est LA SOLUTION à la réutilisation du contenant de plastique à usage unique. Les ECOBORNE sont facile d'utilisation et sans dégât. 
Actuellement, on y retrouve des produits sanitaires clés pour la maison, tels que du détergent à lessive, du nettoyant dégraissant tout usage, du savon pour le corps 3 en 1 et du liquide à vaisselle.
ECOBORNE, c'est une bouteille de moins…
• À payer
• À recycler
• À jeter
• À la mer
Jacinthe Brouillard, founder and CEO of ECOBORNE, has been an entrepreneur for close to 20 years. After starting a family, the mom-of-four opened a store in Granby, Quebec, selling eco-friendly products in bulk. Longing for a new challenge, Jacinthe launched a new eco-friendly household product distribution company in 2008 called Groupe Saja.
Two years ago, Jacinthe started selling organic soap in bulk in superstores in response to growing demand for solutions with low environmental impact and a shift towards eco-friendly, biodegradable products. 
The idea for the ECOSTATION came about at the beginning of the coronavirus pandemic, and we're certain it will soon be the benchmark product for bulk-buying liquids in Canada and the United States.
Se démarquer par notre concept simple et complet, tout en restant à l'affût des technologies futures.
Le Groupe Llenar offre LA SOLUTION afin de réutiliser les contenants en rendant le vrac accessible dans une routine de consommation durable, partout en Amérique du Nord.
Plus que jamais, l'entrepreneuriat québécois est mis de l'avant avec des innovations qui changent notre façon de voir les choses au quotidien. Avec l'ECOBORNE, préparez-vous à changer votre vision du contenant de plastique à usage unique. Nos bornes de remplissage automatisées représentent l'avenir des petits gestes écologiques, simples et économiques.
Plusieurs talents se côtoient chaque jour afin d'amener les possibilités à l'infini! Faites comme nous et changeons ensemble la façon de consommer le plastique à usage unique, une bouteille de moins à la fois, avec l'ECOBORNE !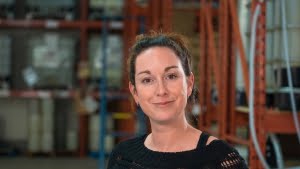 Jacinthe Brouillard
President-Founder, Chief Executive Officer
Ecoborne
Annie Patenaude
Coordonnatrice Commercialisation / Mise en marché
Ecoborne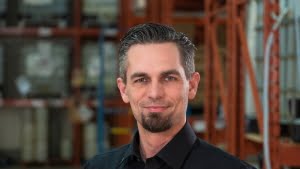 Danny Pelletier
Vice-président Opérations et Innovation
Ecoborne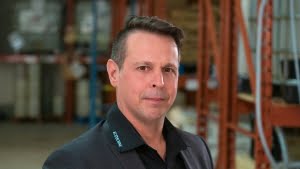 Simon Turcotte
Chief Finance Officer
Ecoborne
Be a Part of the ECOBORNE Team
We provide a welcoming, supportive and dynamic work environment for our employees.
Our values are at the heart of every decision we make for our company. At ECOSTATION, we promote a positive work culture that builds trust and encourages collaboration.
We're always looking for new talent to join our amazing team!
115 A, Route 235
Ange-Gardien, QC  J0E 1E0
Monday: 8 a.m. to 12 p.m. – 1 to 5 p.m.
Tuesday: 8 a.m. to 12 p.m. – 1 to 5 p.m.
Wednesday: 8 a.m. to 12 p.m. – 1 to 5 p.m.
Thursday: 8 a.m. to 12 p.m. – 1 to 5 p.m.
Friday: 8 a.m. to 12 p.m. – 1 p.m. to 3 p.m.
Saturday: closed
Sunday: Closed
Do you want to have an ECOBORNE near you? Write to us!
Have another question? Let us know!
Contact us
115 A, Route 235
Ange-Gardien, QC  J0E 1E0
Stay informed of your new points of sale