ECOBORNE is THE SOLUTION to the reuse of single-use plastic containers.
Ecoborne is a single product filling station that works with a simplified system, activated by a single button. Until now, it includes key household sanitary products, such as laundry detergent, all-purpose degreaser, 3-in-1 body soap, and dish soap. ECOBORNE are easy to use and without possibility of overflow.
ECOBORNE, is one less bottle..
• To pay
• To recycle
• To throw away
• In the sea
HOW TO USE OUR DISTRIBUTORS ECOBORNE ?
1
Bring back the container
at the store
2
Fill the container
at the ECOBORNE
Jacinthe Brouillard, founder and CEO of ECOBORNE, has been an entrepreneur for close to 20 years. After starting a family, the mom-of-four opened a store in Granby, Quebec, selling eco-friendly products in bulk. Longing for a new challenge, Jacinthe launched a new eco-friendly household product distribution company in 2008 called Groupe Saja.
Two years ago, Jacinthe started selling organic soap in bulk in superstores in response to growing demand for solutions with low environmental impact and a shift towards eco-friendly, biodegradable products. 
The idea for the ECOSTATION came about at the beginning of the coronavirus pandemic, and we're certain it will soon be the benchmark product for bulk-buying liquids in Canada and the United States.
Stand out with our simple and comprehensive concept, while remaining on the lookout for future technologies.
The Llenar Group offers THE SOLUTION to reuse containers by making bulk accessible in a sustainable consumption routine, throughout North America.
Now more than ever, Quebec entrepreneurs are introducing innovative solutions that change how we see things every day. You will change the way you see liquid bulk with the ECOBORNE. Our automated refill stations are the future of small eco-friendly, easy and affordable changes we can make to protect the environment.
Every day, talented individuals work together to create endless possibilities for our company. Be part of the solution on how to consume single-use plastic, one less bottle at a time with ECOSTATION!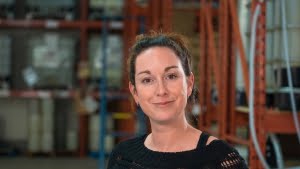 Jacinthe Brouillard
President-Founder, Chief Executive Officer
Ecoborne
Annie Patenaude
Marketing of the brand
Ecoborne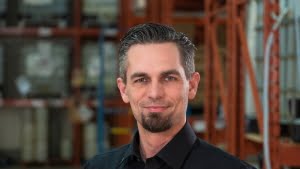 Danny Pelletier
Chief Operating Officer / Innovation
Ecoborne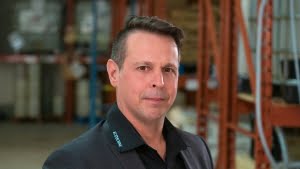 Simon Turcotte
Chief Finance Officer
Ecoborne
Be a part of the ECOBORNE Team
We provide a welcoming, supportive and dynamic work environment for our employees.
Our values are at the heart of every decision we make for our company. At ECOSTATION, we promote a positive work culture that builds trust and encourages collaboration.
We're always looking for new talent to join our amazing team!
115 A, Route 235
Ange-Gardien, QC  J0E 1E0
Monday: 8 a.m. to 12 p.m. – 1 to 5 p.m.
Tuesday: 8 a.m. to 12 p.m. – 1 to 5 p.m.
Wednesday: 8 a.m. to 12 p.m. – 1 to 5 p.m.
Thursday: 8 a.m. to 12 p.m. – 1 to 5 p.m.
Friday: 8 a.m. to 12 p.m. – 1 p.m. to 3 p.m.
Saturday: closed
Sunday: Closed
Do you want to have an ECOBORNE near you? Write to us!
Have another question? Let us know!
Contact us
115 A, Route 235
Ange-Gardien, QC  J0E 1E0
Stay informed of your new points of sale