More than ever, liquid bulk is accessible to all!
The bulk revolution has finally arrived, with L'ECOBORNE, an automated, mess-free bulk liquid filling station. Simple, economical and ecological, ECOBORNE are available in supermarkets, pharmacies and certain independent shops.
Llenar, whose mission is to design innovative and proactive circular economy solutions for the bulk market, launches the ECOBORNE brand in October 2020.
ECOBORNE is the bulk revolution!
Jacinthe Brouillard, founder and CEO of ECOSTATION, has been an entrepreneur for close to 20 years. After starting a family, the mom-of-four opened a store in Granby, Quebec, selling eco-friendly products in bulk. Longing for a new challenge, Jacinthe launched a new eco-friendly household product distribution company in 2008 called Groupe Saja.
Two years ago, Jacinthe started selling organic soap in bulk in superstores in response to growing demand for solutions with low environmental impact and a shift towards eco-friendly, biodegradable products. 
The idea for the ECOSTATION came about at the beginning of the coronavirus pandemic, and we're certain it will soon be the benchmark product for bulk-buying liquids in Canada and the United States.
Revolutionize the world of bulk with the ECOSTATION. We're striving to make sustainable consumption accessible to all by implementing liquid bulk refill stations in superstores. The way we see it, even the smallest change can make a difference. That's why we decided to create automated bulk refill stations to reduce the manufacturing and use of single-use plastics.
Our unique concept was designed in Quebec and supports a circular economy and sustainable development.
Simplifying bulk-buying: an affordable, eco-friendly option for consumers.
United by the revolution !
Now more than ever, Quebec entrepreneurs are introducing innovative solutions that change how we see things every day. You will change the way you see liquid bulk with the ECOSTATION. Our automated refill stations are the future of small eco-friendly, easy and affordable changes we can make to protect the environment.
Every day, talented individuals work together to create endless possibilities for our company. Join us and take part in the bulk revolution with ECOSTATION!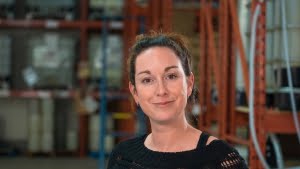 Jacinthe Brouillard
President-Founder, Chief Executive Officer
Ecoborne
Annie Patenaude
Operations Vice President
Ecoborne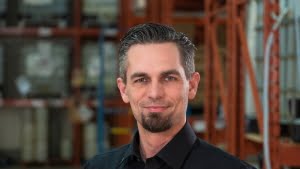 Danny Pelletier
innovations Vice President
Ecoborne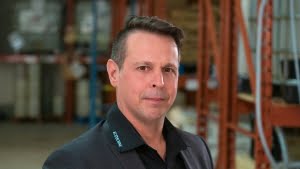 Simon Turcotte
Finances Vice President
Ecoborne
Be a Part of the ECOSTATION Team
We provide a welcoming, supportive and dynamic work environment for our employees.
Our values are at the heart of every decision we make for our company. At ECOSTATION, we promote a positive work culture that builds trust and encourages collaboration.
We're always looking for new talent to join our amazing team!
115 A, Route 235
Ange-Gardien, QC  J0E 1E0
Monday: 8 a.m. to 12 p.m. – 1 to 5 p.m.
Tuesday: 8 a.m. to 12 p.m. – 1 to 5 p.m.
Wednesday: 8 a.m. to 12 p.m. – 1 to 5 p.m.
Thursday: 8 a.m. to 12 p.m. – 1 to 5 p.m.
Friday: 8 a.m. to 12 p.m. – 1 p.m. to 3 p.m.
Saturday: closed
Sunday: Closed
Do you want to have an ECOSTATION near you? Write to us!
Have another question? Let us know!
Contact us
115 A, Route 235
Ange-Gardien, QC  J0E 1E0
Stay informed of your new points of sale